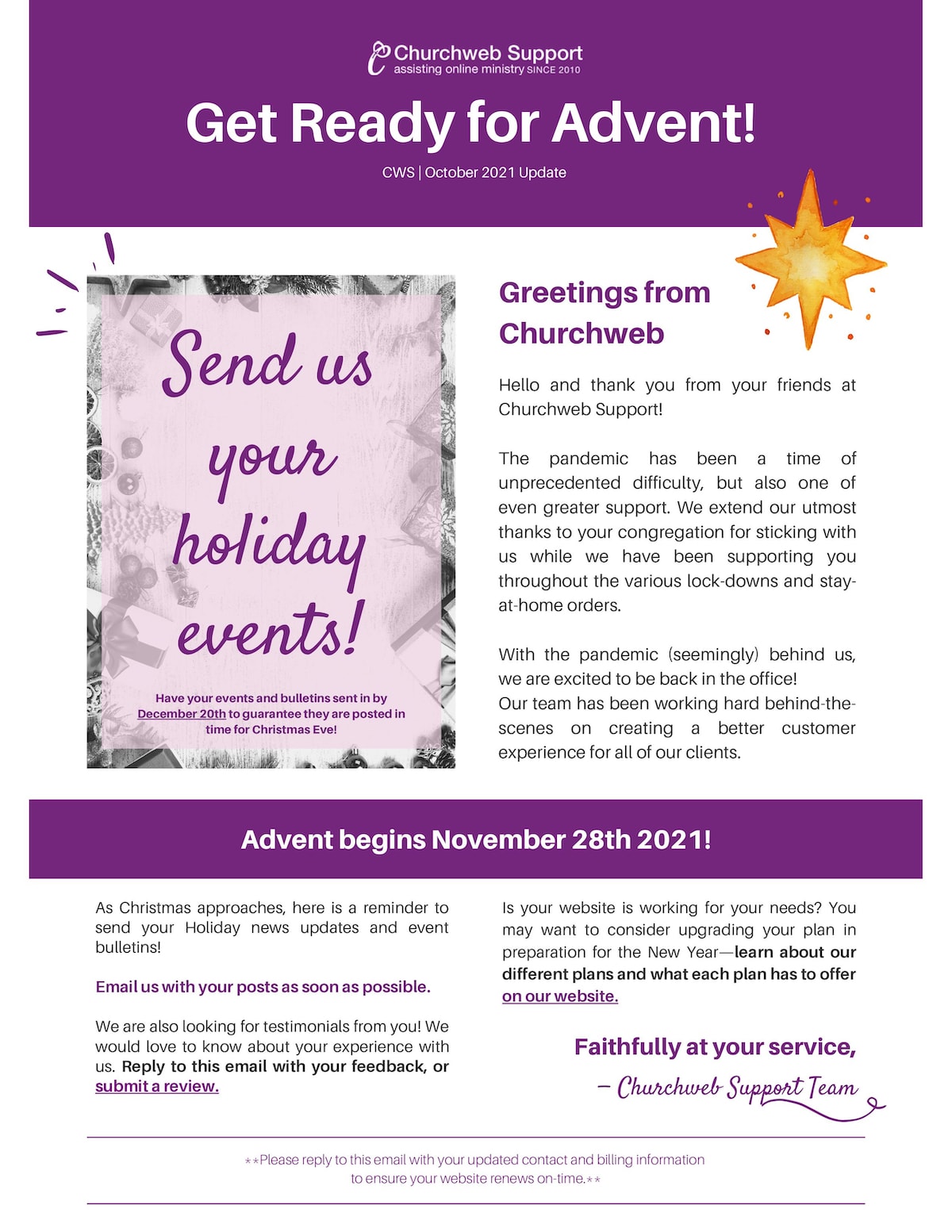 Hello and thank you from your friends at Churchweb Support!
The pandemic has been a time of unprecedented difficulty, but also one of even greater support. We extend our utmost thanks to your congregation for sticking with us while we have been supporting you throughout the various lock-downs and stay-at-home orders.
With the pandemic (seemingly) behind us, we are excited to be back in the office! Our team has been working hard behind-the-scenes on creating a better customer experience for all of our clients.
Here's just some of the things we've been focused on this past year:
Our branded email services have been moved to a more resilient hosting provider within Canada
We have increased the up-time of our websites and email services to 99.9%
We are continually improving the safety and security of your emails
Our new offsite backups now allow us to restore "lost" and accidentally deleted emails for you
As the holidays approach, here is a reminder to send your updates and event bulletins! Contact us with your posts as soon as possible.
We are looking for testimonials! We would love to know about your experience with us. Submit a review by clicking this link!
Is your website is working for your needs? You may want to consider upgrading your plan in preparation for the New Year—learn about our different plans and what each plan has to offer on our website.
Please contact us with your updated contact and billing information to ensure your website renews on-time.
Faithfully at your service,
—Churchweb Support Team
Tuesday, November 2, 2021